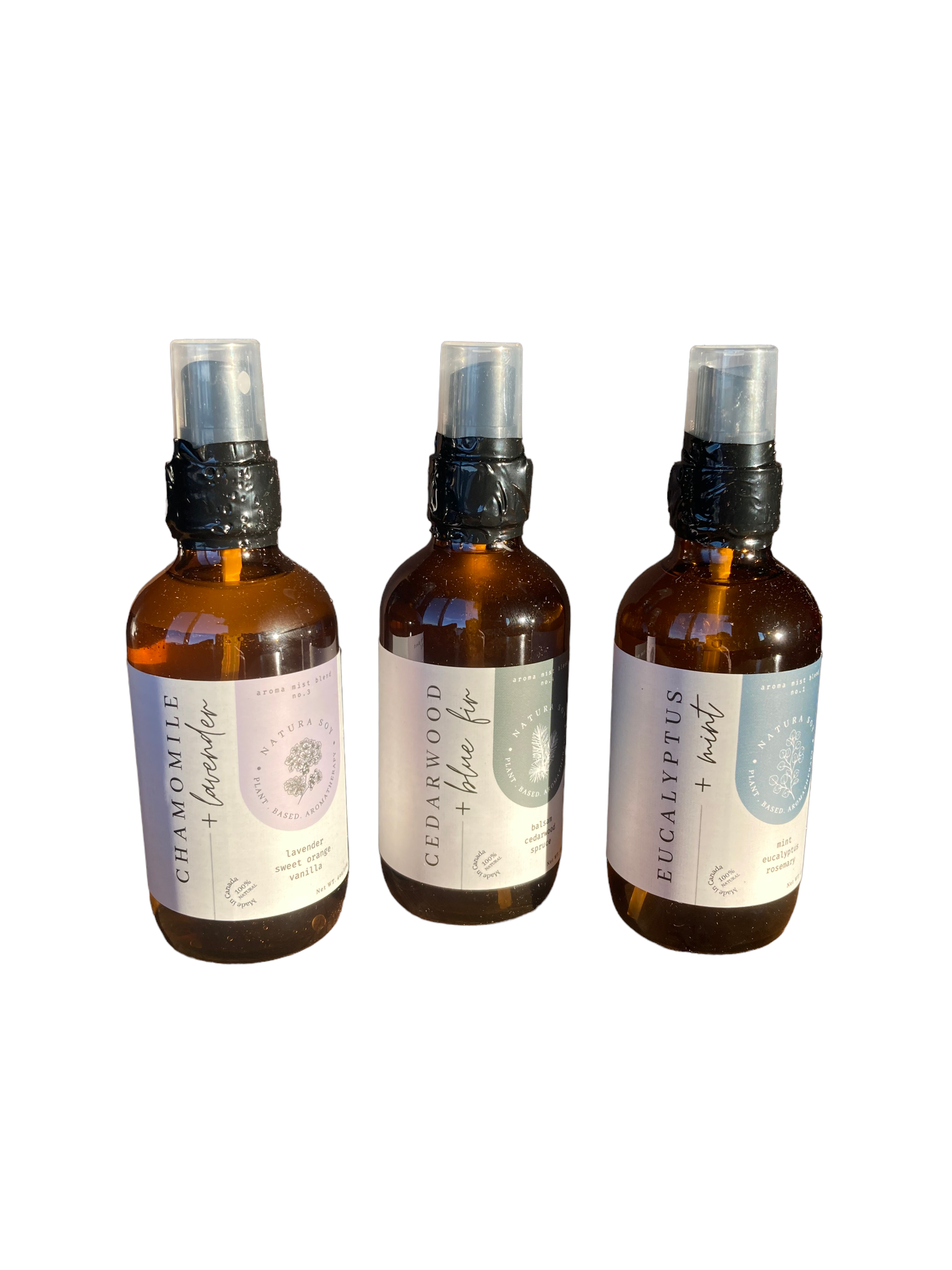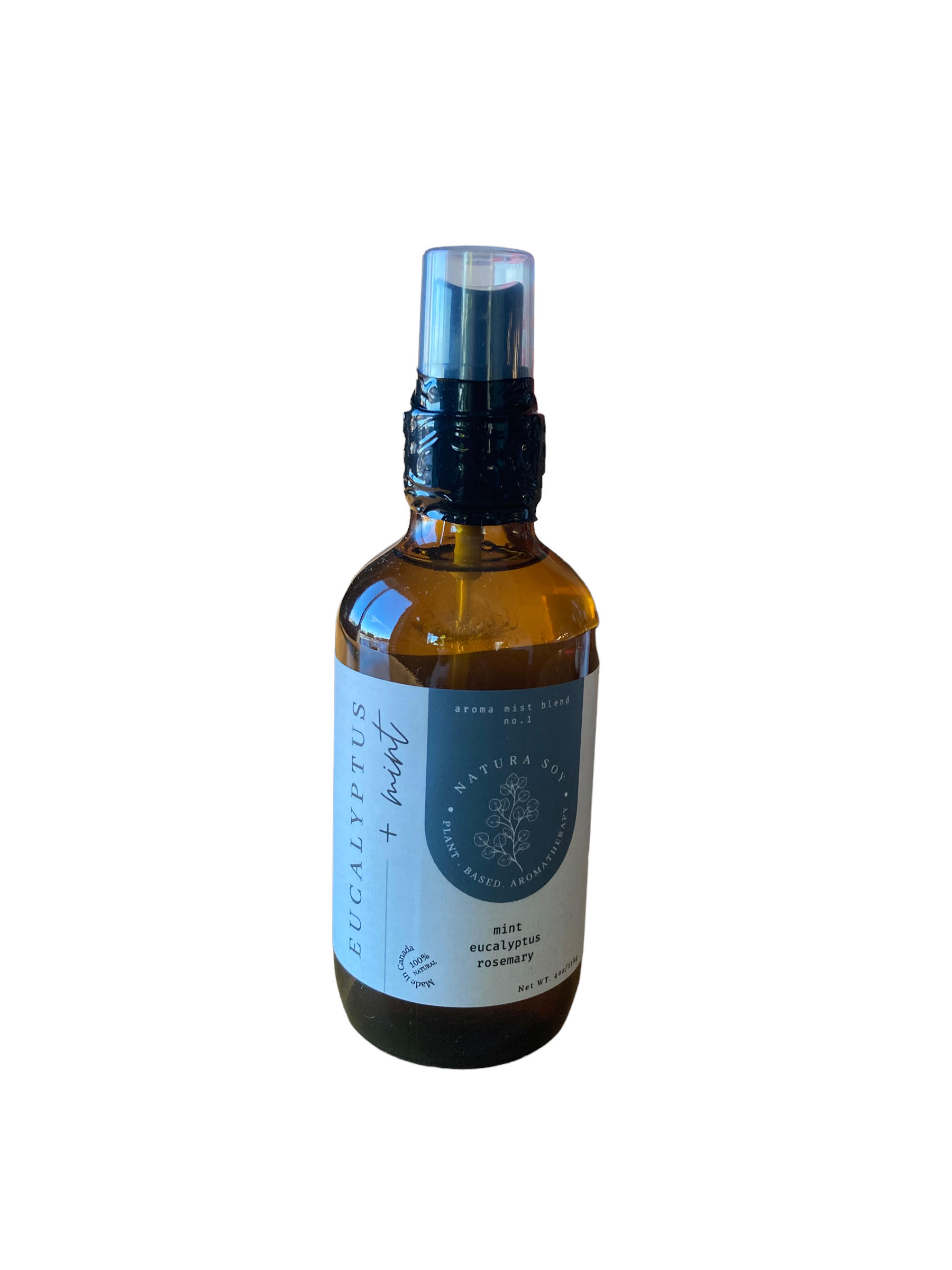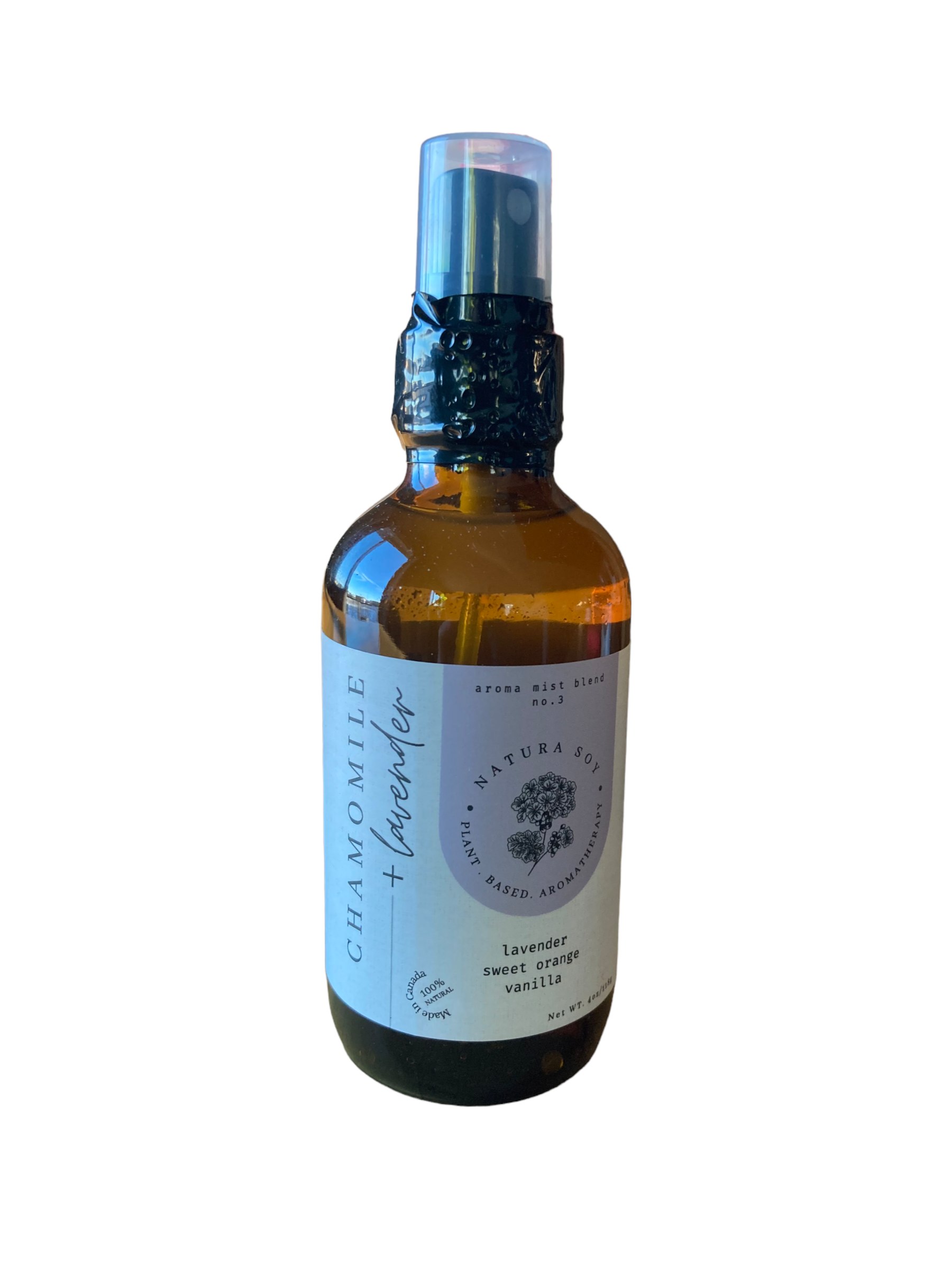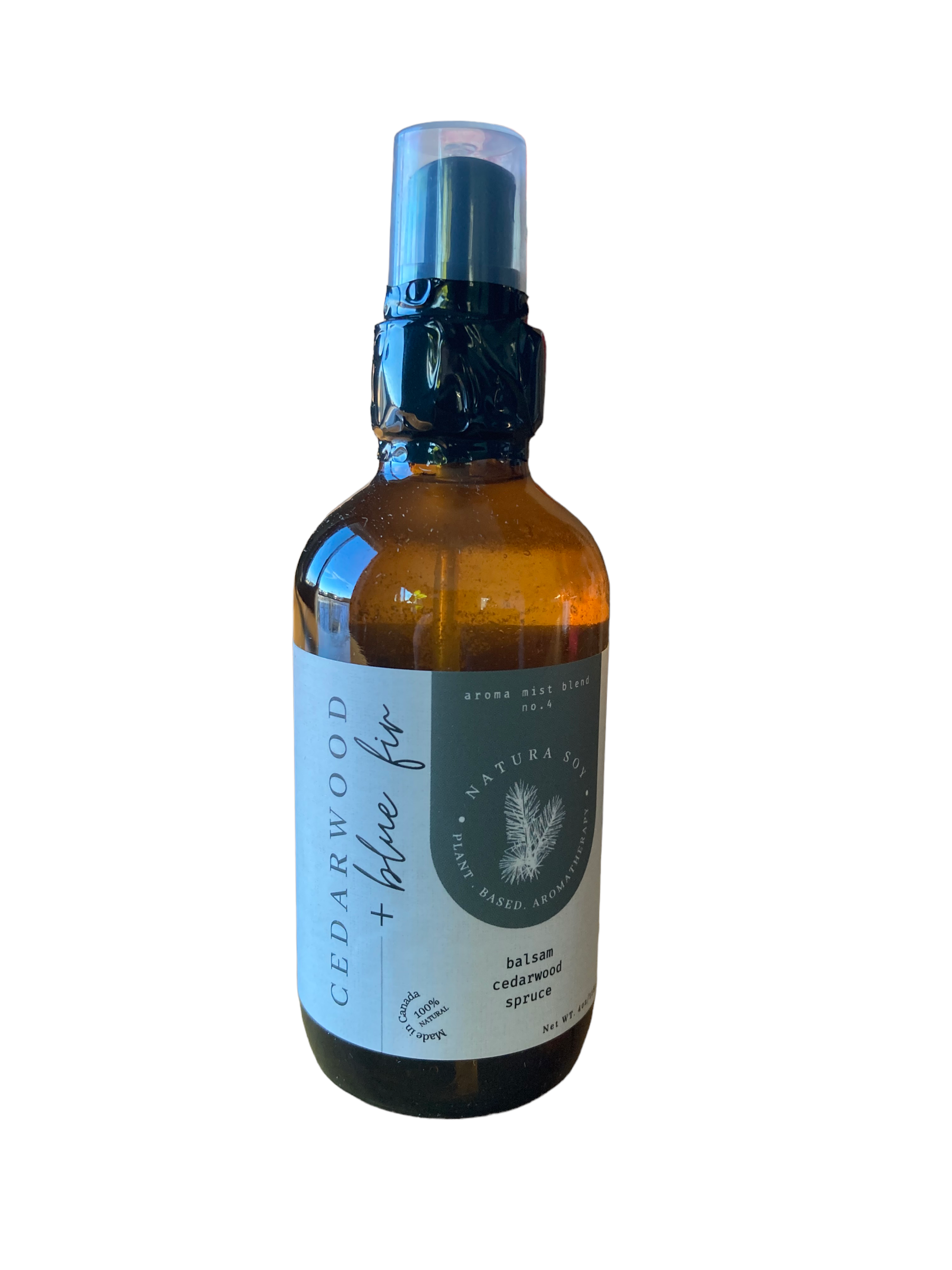 Aroma mist blend - room spray
---
Having a pleasant, yet subtle, scent in the air can work wonders for your mood & energy levels - but it's not always convenient to be burning a soy candle. 

Aroma Mist Sprays are a quick, convenient and flame-free way to add some aroma to any space without compromising the air you breathe - Just shake and spritz!
Unlike 95% of "air freshener" type products you'd find at the supermarket (full of nasty chemicals & ingredients you can't pronounce) these are safe for the family and for the planet.
No weird ingredients here, just purified water and natural essential oils.
Aroma Mist Sprays are becoming a favorite new product for our long time customers - Choose from 3 different scents perfect for freshening up your most important spaces.
Why Aroma Mist Sprays:
Quickest and most convenient way to add some natural aroma to your environment
Small & portable - great for the office, the bedroom, the bathroom, the car ….
Gentle & natural ingredients - no weird chemicals like most air fresheners
Even safe on the body & clothing
Stats:
4 oz of pure aroma goodness (purified water + natural essential oils)
Reusable / recyclable glass spray bottle
From Natura soy based in Okotoks.
Pickup available at Shop location
Usually ready in 24 hours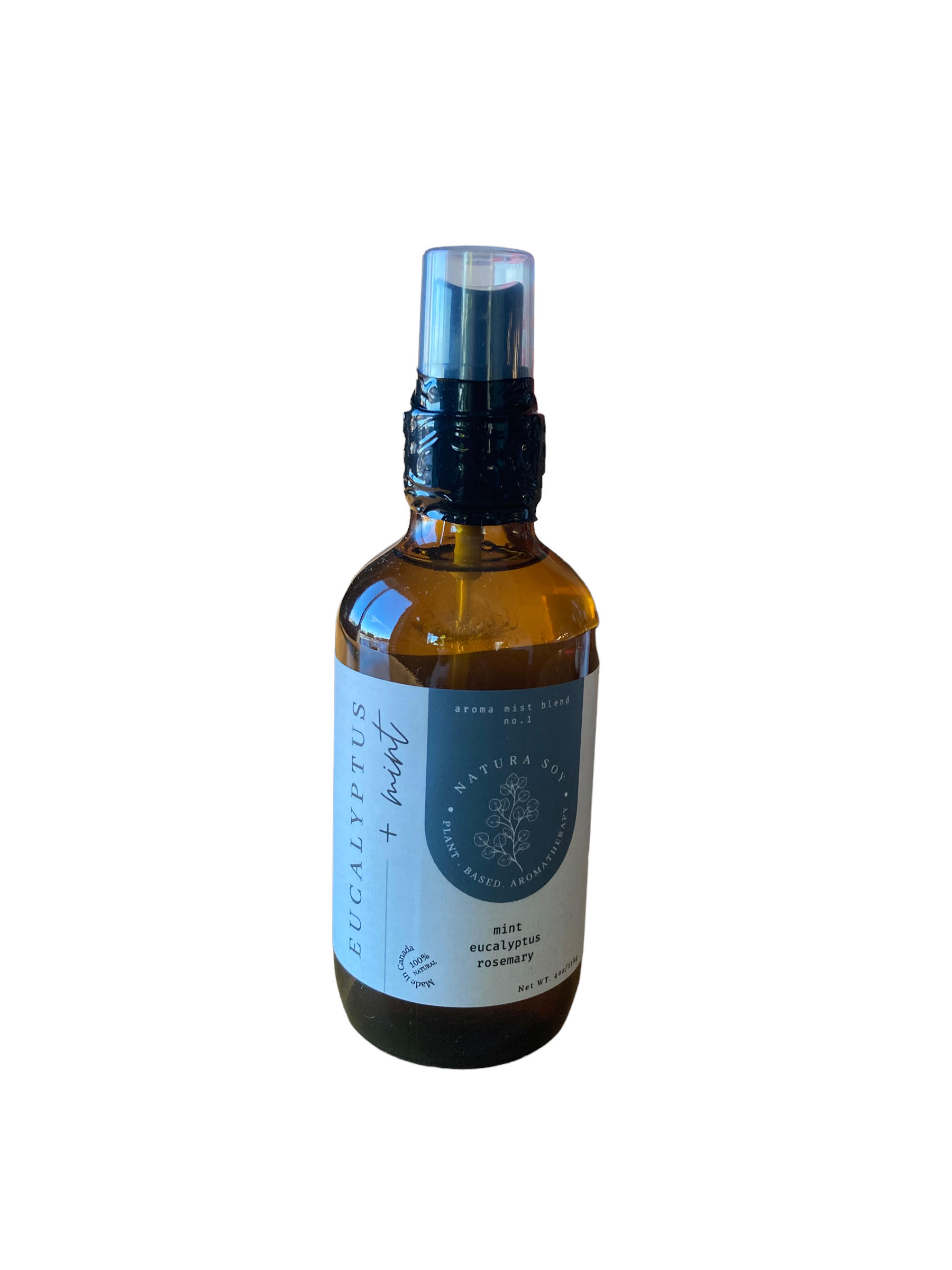 Aroma mist blend - room spray
Eucalyptus + mint
49 Willow Court
Cochrane AB T4C 2S7
Canada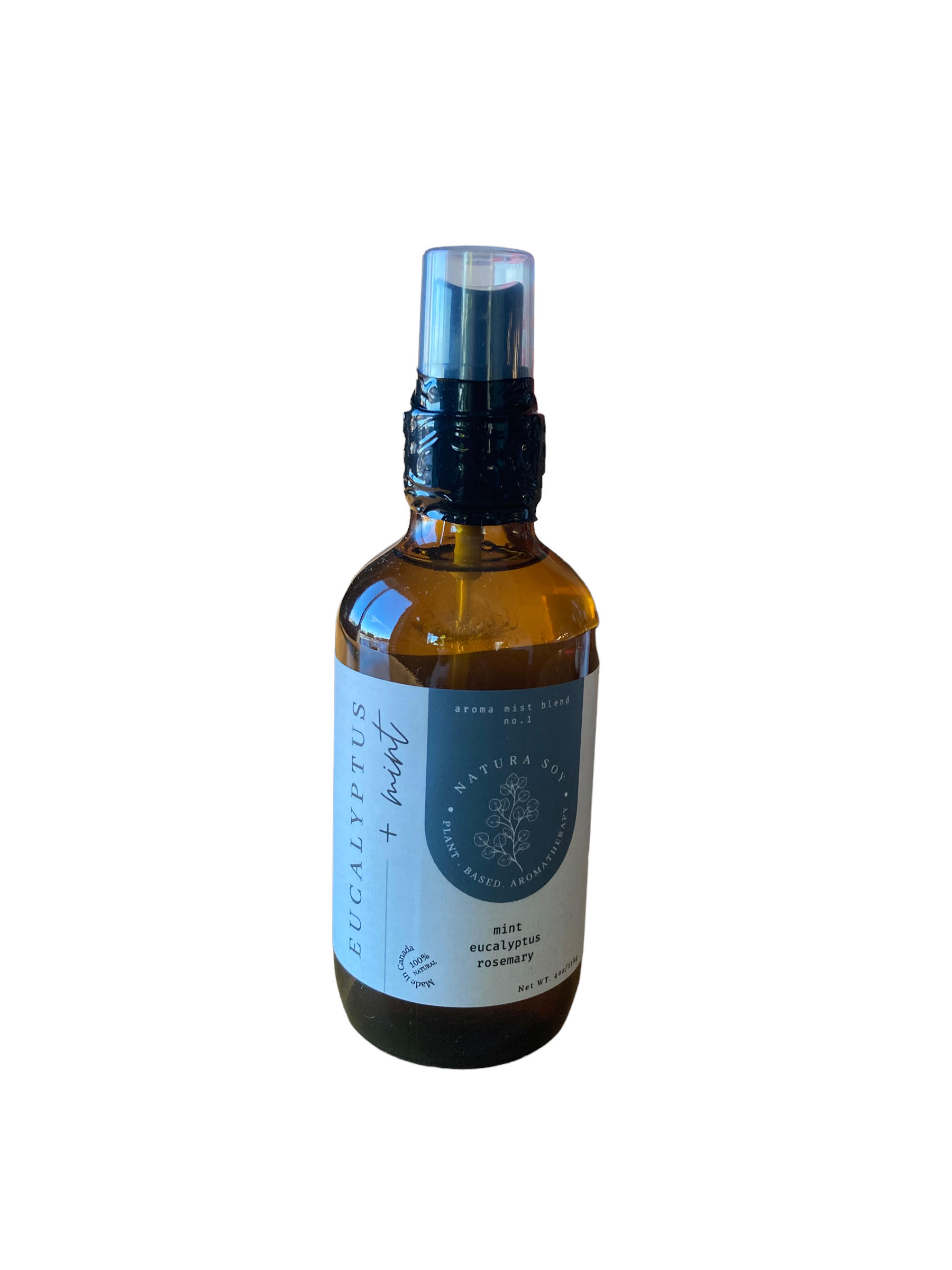 This product has no reviews yet.