Useful, Fun & Local gifts & items for the whole family.
Need a gift?
Pick from one of our pre-designed gift boxes or build your own! 
Don't need a full gift box? Choose a single item or two from our list of categories.
Based in Cochrane Alberta.
Free deliveries in town & Shipping Canada-wide.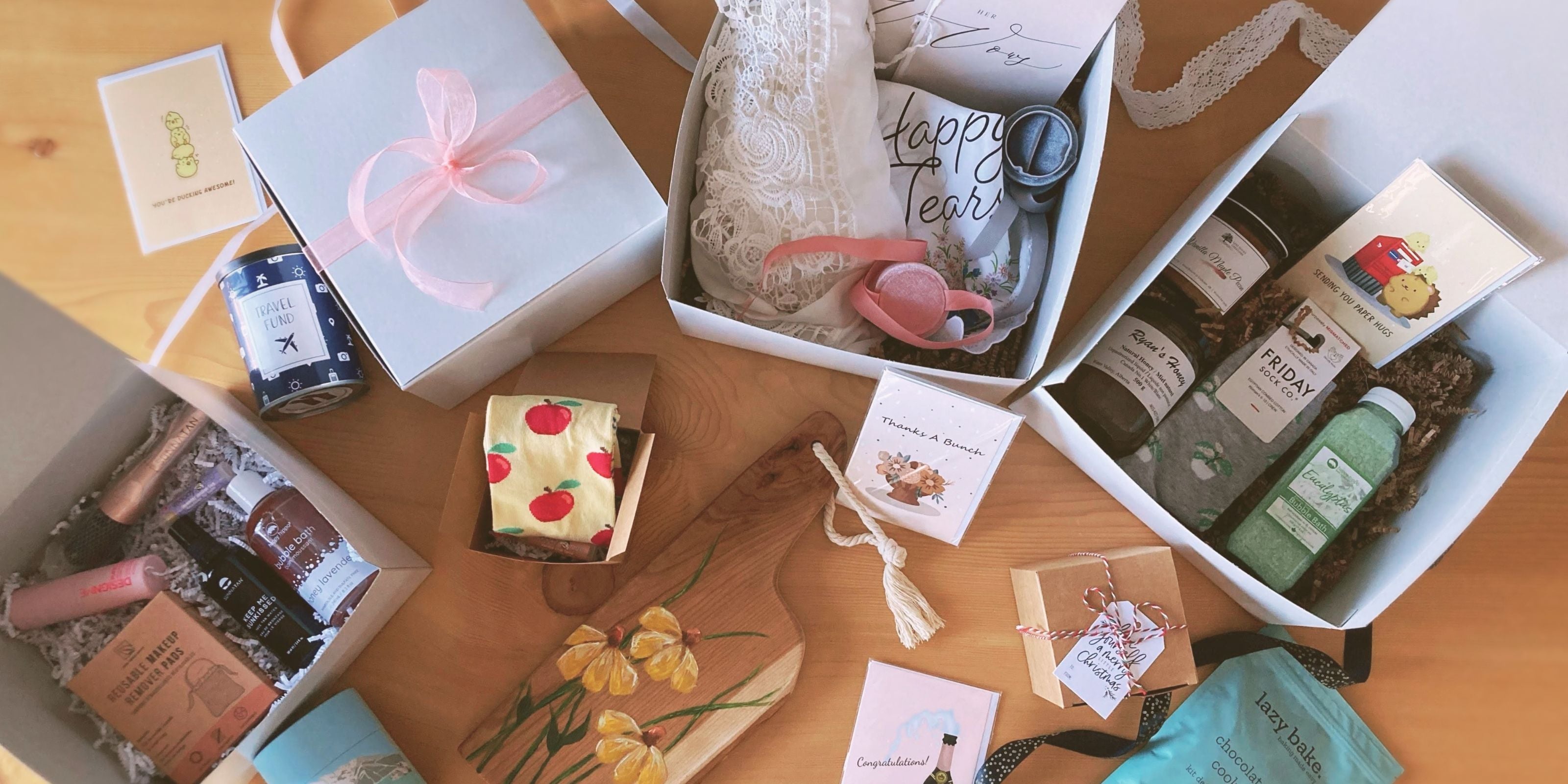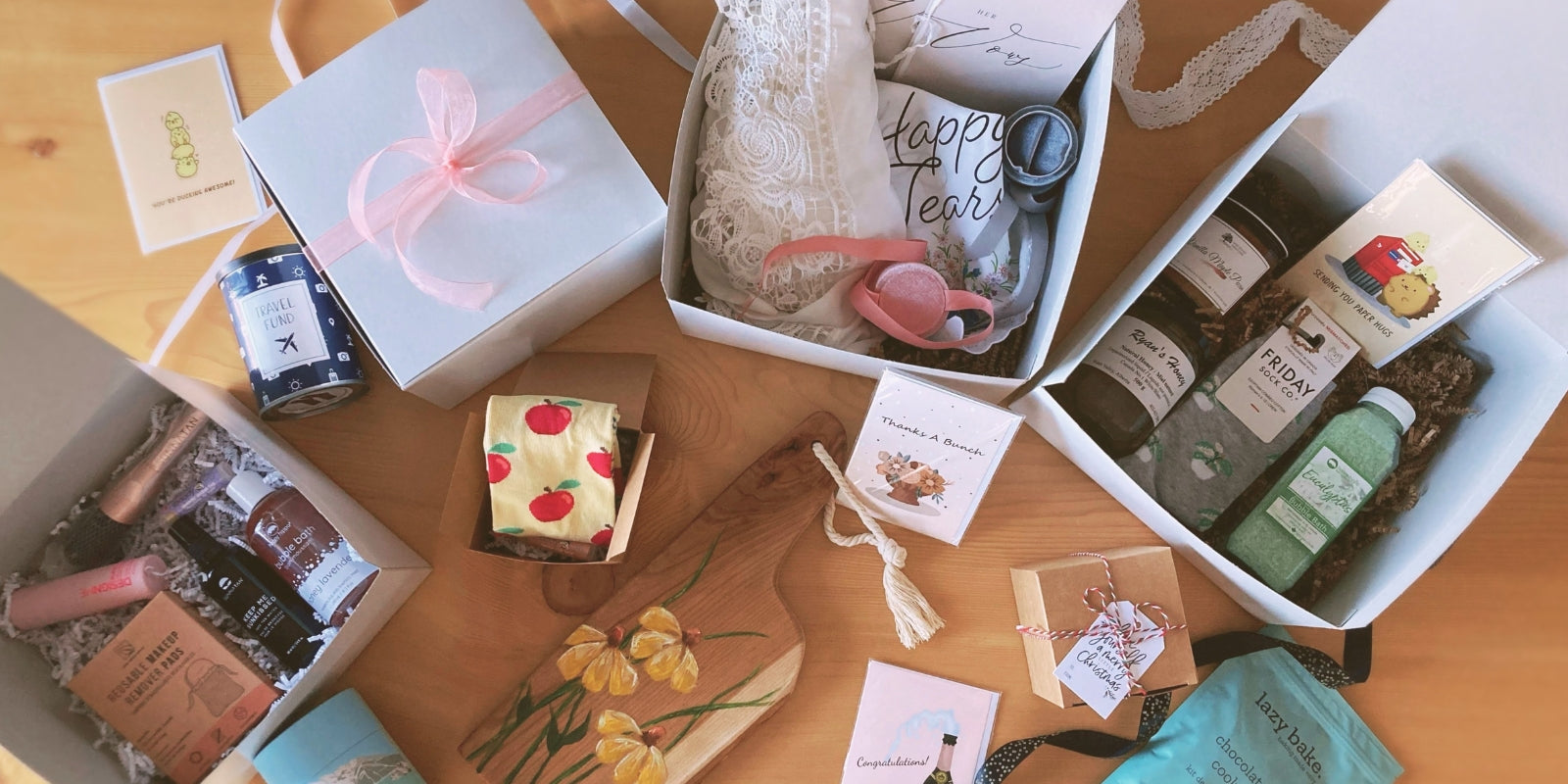 FAQ
Have a question not answered here?
Where is the store located?

We are a local Cochrane, Alberta based business.
Where do you find your products?

We spend many countless hours researching local, fun, useful and quality products. The vast majority of our products are from Canadian small businesses. With many of those being Albertan small businesses. We do have a few vendors world wide also.
We as owners test out and carry products that we love ourselves and give as gifts ourselves.
How long will it take to get my orders?

It depends on where you are. Once you've placed your order we aim to pack and ship within 24 hrs. During the busy holiday seasons it may be within 48 hrs. We are closed weekends so if you place your order on a Saturday/Sunday it will be packed and shipped on Monday. Once it is in Canada posts hands shipping goes by there guidelines.
Do you offer local deliveries?

We do! Within Cochrane deliveries are free. Same day deliveries within Cochrane are available also if order is placed by 1 p.m.
We'll also be posting on our social media accounts free deliveries in other towns/cities as we travel around.